Building the home of your dreams!
Eco Construction Cameroon designs and builds turnkey homes for
clients in Cameroon and the Cameroonian diaspora.
YOUR DREAM COULD EASILY BECOME A NIGHTMARE
IF YOU MAKE THE WRONG CHOICES.
WE ARE HERE TO PROVIDE YOU PEACE OF MIND!
INNOVATIVE CONCEPT IN 6 COMPONENTS
CHOOSE FROM 20 PRE-ESTABLISHED PLANS

Choose from our 20 free house plans and save the cost of designing your own:
2, 3, 4 bedroom bungalows
3, 4, 5-room duplexes (R+1)
2×2-bedroom attached bungalows
4 unit 2-floor story buildings
Use your own plan if you so prefer.
CONSTRUCTION
IN 6 MONTHS
Our approach is to build quickly and complete the work in 6 months. When work drags on, it becomes a lot more expensive for the client. That is why we insist on the availability of full financing for every project from the beginning. Clients who do not have complete financing can take advantage of our loan program.
ON YOUR OWN PLOT
We build on your land anywhere in Cameroon. You are responsible for preparing the land for construction: clearing, cutting trees, levelling, conducting soil studies, etc. Clients who do not have land can take advantage of our land search service. Our partner real-estate agents will find the right piece of land within 1 month.
USING CEMENT BLOCKS
OR SEBS
Houses built with stabilized earth bricks (SEBs) offer several benefits: among others, they are cooler, less expensive and faster to build. However, we will build with cement blocks if the client prefers this option. For a bungalow, building with SEBs costs 10 to 15% less than building with cement blocks.
3 FINISHING OPTIONS
We offer 3 levels of finishing for your project:
Standard: A no-frills option for the client on a tight budget.
Upscale: For the client with good taste but a limited budget
Luxury: For the client who seeks refinement and for whom the budget is not an issue.
AT THE PRECISE
AGREED AMOUNT
The agreed cost marked in the agreement you sign with us is the final amount you will pay, nothing more. This is the cornerstone of our approach that ensures you peace of mind. Did the price of cement just increase? That's our problem, not yours. Sit back and sip some premium wine while we do the heavy lifting.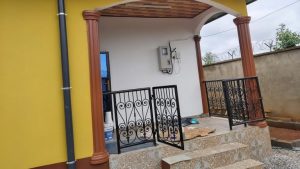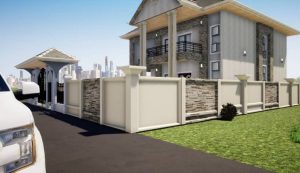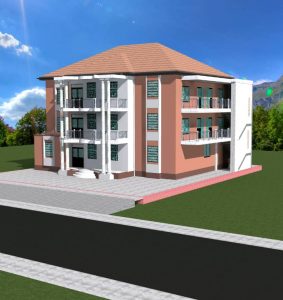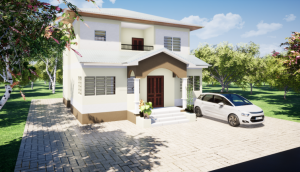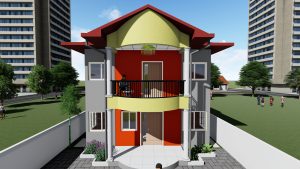 there's a house for every taste and EVERY budget
turnkey solution
Whether you are based in Cameroon and looking to build your dream home or based abroad and looking for a partner to help you realize your construction project with minimal headache, hassle or excuses, Eco Construction has the right turnkey construction package for you.
WE TAKE CARE OF EVERYTHING FROM DESIGN TO APPLYING THE FINAL COAT OF PAINT AND EVERYTHING IN-BETWEEN.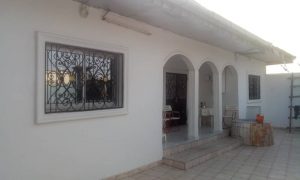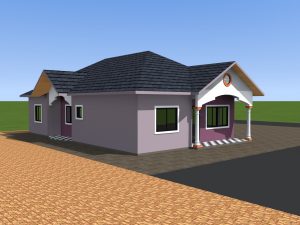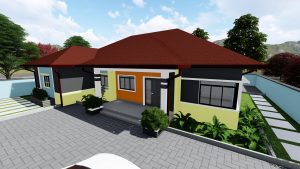 5 bedrooms, 3 baths, 2 verandas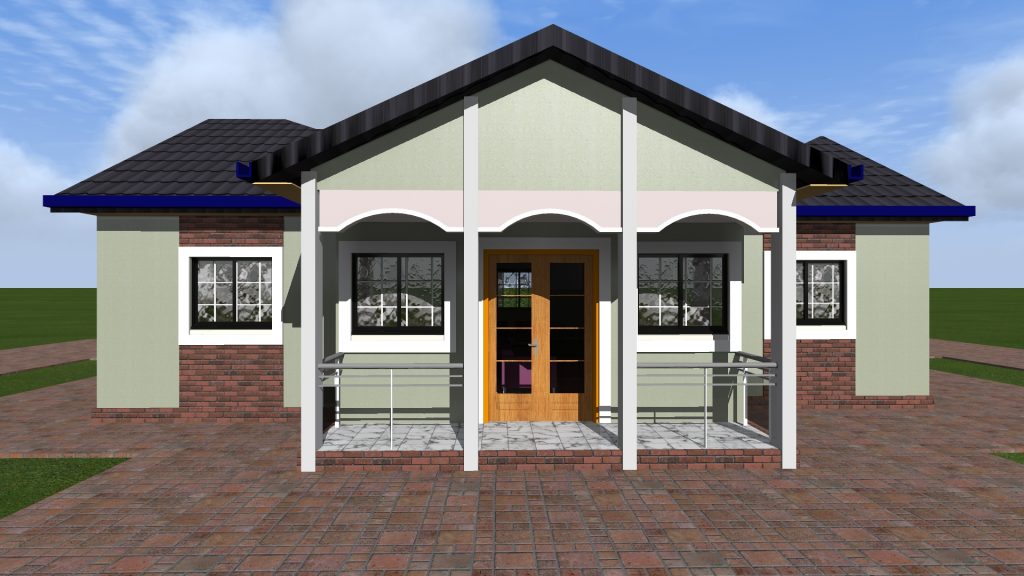 WE OFFER A WIDE RANGE OF HOUSE DESIGNS TO CHOOSE FROM
think you can do it all BY yourself?
think again…
Think of all the trips you'll need to make to monitor the project…
Then think of the hassle of hiring an architect, a bricklayer, a plumber, a carpenter, a roofer, an electrician, a tiler, a painter…
You'll end up spending more than you expected. Too much stress.
JUST LEAVE IT TO US.




WE'VE GOT you COVERED.
Your dream home is just a FEW MONTHS AWAY!
SIX MONTHS, TO BE EXACT.
An innovative concept
we specialize in building with stabilized earth bRIcks that are made by mixing earth with cement. This mixture is then compressed using special machines to produce bricks that have amazing properties.
low cost, Amazing Results
The most remarkable benefits of building with stabilized earth bricks are lower costs and faster construction. The bricks cost less to produce and they are interlocking, meaning that one block simply fits into the next one. That's why we can build faster for less.
Do you prefer regular cement blocks? No problem. Simply let us know.
WANT TO AVOID DEALING WITH UNRELIABLE RELATIVES AND UNSCRUPULOUS CONTRACTORS?
Leave it to the professionals who always deliver on budget and on time.
We agree on the price upfront. You will not pay one franc more.
GUARANTEED!
Making Dreams Come True
in 5 easy steps:
❶Determine the type of house you want: bungalow, duplex or storey building (R+)

❸ Select the level of quality you want:
❹ Check out our prices:
❷ Choose from one of our house plans or have
a plan custom designed for you:
2-bedroom bungalow
3-bedroom bungalow
❺ Make your reservation:
4-bedroom bungalow
Would you like us to use your own plan? No problem.
Simply select that option during your reservation.